Your Los Angeles family lawyer will ask you questions about any business you own. Be ready to answer various questions about income, loans, customers, and costs of your business.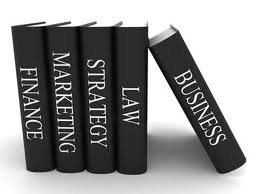 Nature of Business
Where is your business situated?
Do you own the business space or rent it?
Who are your primary competitors?
What is your target market?
What kind of people make up your customers?
What is the amount of your accounts receivable/payable?
How many employees work for your business?
What is your annual payroll?
Can you describe to your Los Angeles family lawyer your spouse's role in the business operation?
Income and Accounting
Do you take cash/checks/credit cards?
How do you account for and report receipts?
Who handles the tabulating and depositing?
Command, Control and Management
Who is responsible for making essential business decisions?
Are there additional owners who also make decisions?
Does your business have any key man, buy-sell, income tax reimbursement and other owner/shareholder agreements?
Corporate Debts and Obligations
How and why did you incur these debts?
What was the source of funding used for their repayment?
Prepaid obligations—are you paying a lot of significant taxes to generate post-divorce refunds?
Have you taken corporate debts to pay personal expenses?
Are you borrowing money to fund extraordinary equipment or purchase assets?
Have you received loans or are paying to the previous ownership?
Compensation
Who determines your compensation?
How is the compensation determined?
How much is your total year salary, distributions, dividends and draws?
If you don't control your own compensation and benefits, do you receive different arrangement compare to other owners?  If so, explain the reason why to your Los Angeles family lawyer.
What are your perks?

A company car?
Corporate credit card?
Payment for country or other club membership?
Use of corporate condo, airplane or other assets for private purposes?
"Business" trips?
Trade or professional shows?
Leisure activities?
Sports, theater, convert venue boxes and tickets?
Other?
Are any of your personal expenses paid for by the business?
Benefits
Does the business cover your:

Health insurance plan?
A medical reimbursement plan?
Retirement?
Life insurance premium?
Disability insurance premium?
Valuation Issues
Did you perform an appraisal or business valuation?
Explain by whom and for whom.
Did you make any ownership interest sales or purchases in last five years?
Did you receive any offers to purchase all or parts of the business or its assets?
Did you accept the offer? If not, why?
What is your opinion of the value of the business?
Contact Us
A qualified Los Angeles family lawyer can help you get through the difficult divorce process. To arrange you initial Strategy Session, please call Zonder Family Law at 818-309-7059.