Divorce Lawyers have come to realize that the issue of a couple's debt has become an important issue in divorce proceedings given today's hurting economy.  Debt division in a California divorce is subject to community property laws.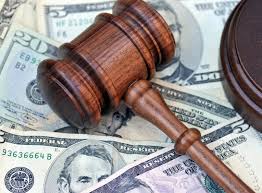 California's Community Property Law
California is a community property state. The community property is presumed to be liable for either spouse's debts or for the joint debts of the marriage. As such, debts incurred by either spouse during the marriage, even if it was incurred in only one spouse's name, are presumed to be the debt of both spouses upon divorce.
Generally, separate property of one spouse will not be held liable for debt that is solely attributable to the other spouse. However, a spouse's separate property can be liable for that spouse's sole debts as well the community debts of the marriage.
Your attorney will be able to provide more details with regards to how community property laws further affect debt division.
Dividing Debt At Divorce
As far as creditors are concerned, after divorce, community debts are the shared responsibility of both spouses. During divorce proceedings, the community property, including community debts, is divided between each spouse and becomes the respective spouse's separate property.
However, the divorce court has the authority and discretion to divide the debts of the marriage and assign personal liability to either spouse. But the agreement does not bind the creditor to one specific spouse.
Your divorce lawyer will further advise you that despite your agreement or who the family law judge assigned the debt to, if your ex-spouse does not pay his or her share of debts, your credit will also take a hit and the creditor can still come after you for the satisfaction of the debt.
Contact Us
Because of the complexity of California's community property laws and more specifically the division of debt upon divorce, it is necessary to hire a divorce lawyer to guide you through the divorce process.
To schedule an initial Strategy Session, please contact the Zonder Family Law (866) at 632-6459.