In creating an all-inclusive divorce budget, your lawyer will want you take several factors into consideration that most divorcing couples fail to include: savings, emergencies, and miscellaneous expenses.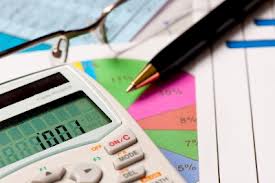 Savings & Emergencies
Most divorcing couples do not consider savings and/or provisions for emergencies when creating their budget. Savings is usually considered a luxury that the majority of couples cannot afford during the divorce proceedings. Similarly, if there is an emergency during the course of a divorce, it will be accounted for and paid for by using the assets of the marital estate.
However, your divorce lawyer will want you to include both a savings and an emergency provision in your divorce budget. These provisions need to be accounted for as part of any party's post-divorce budget.
Miscellaneous Expenses
It is simply impossible for divorcing couples to predict all of their post divorce living expenses. This is precisely the reason why your divorce lawyer will recommend that you reserve a catch-all line in your divorce budget that will include all the miscellaneous expenses that you were unable to account for in your budget.
The amount of a miscellaneous item will depend on your specific situation. For instance, you may have few expenses if you are living alone as opposed to living with two children.
Moreover, how much you claim for your miscellaneous expenses will also depend on how specific your budget is about each of your expenses. For example, if you did not spend much time preparing a budget and only did a sweeping generalization of your expenses, the miscellaneous category should be significantly higher.
Contact Us to Help You Create a Successful Divorce Budget
By hiring a Zonder Family Law Los Angeles divorce lawyer, you can be confident that we will help you make the divorce process less painful and proceed more quickly and smoothly. One way we will do this is to help you create a divorce budget that accounts for all of your expenses.
To schedule a consultation with Lisa Zonder, please call (805) 231-5705.