Divorce Talk Radio Guest This individual was a guest on the Divorce–Lisa Zonder Style radio show, and is not affiliated with Zonder Family Law Group, A Professional Corporation.
Program Guest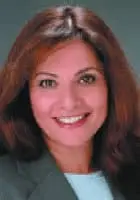 Dr. Bhatia discussed divorce and dealing with feelings of loss and separation. She also spoke about the role of a Divorce Coach in Collaborative Divorce cases.
You can find out more about Dr. Bhatia's at her website.
Dr. Gitu was a guest on the September 21, 2013 program.