Divorce Talk Radio GuestThis individual was a guest on the Divorce–Lisa Zonder Style radio show, and is not affiliated with Zonder Family Law Group, A Professional Corporation.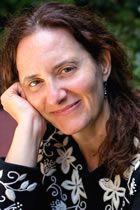 Ellen Bruno is a San Francisco-based documentary filmmaker whose works have won more than 25 national and international awards. A recipient of both the Guggenheim and Rockefeller Fellowships, Ms. Bruno has focused her attention on homelessness, Burmese prostitution, Tibetan nuns, health care in Cambodia, and other issues on the forefront of human rights. She serves on the Board of Directors of the Buddhist Film Festival, the Pacific Pioneer Fund, The San Francisco Film Society, Ethical Traveler, and has been an artist-in-residence at the Yerba Buena Center for the Arts.
Filmmaker and international relief worker Ellen Bruno has spent much of the last 20 years in Southeast Asia.
Bruno began her relief efforts more than 25 years ago in Mexico, working in remote Mayan villages. Since then she worked in refugee camps on the Thai-Cambodian border, as field coordinator for the International Rescue Committee, she served for four years as director of the Cambodian Women's Project for the American Friends Service Committee. She has been a hospice worker for the Zen Hospice Project in San Francisco, providing bedside assistance for people dying of AIDS and cancer.
Ellen completed a masters degree in documentary film at Stanford University in 1990. Her first film SAMSARA, her Masters thesis at Stanford, documents Cambodian life in the aftermath of Pol Pot's killing fields. SATYA: A PRAYER FOR THE ENEMY is based on the experiences of young Tibetan Buddhist nuns who have been imprisoned and tortured for their nonviolent protests of the Chinese occupation of Tibet. SACRIFICE is the final installment in her Asian trilogy. All three films premiered at the Sundance Film Festival.
Ellen was awarded a Guggenheim Fellowship in 1998, a Rockefeller Fellowship in 1997, fellowships from the Western States Media Arts and a Shenkin Fellowship from Yale University School of Art