In California, couples may legally enter into a prenuptial agreement prior to their marriage to contemplate certain terms in the event of a divorce. To make sure that the prenuptial agreement is valid and enforceable, it should be drafted with the help of a family lawyer.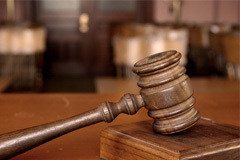 History of Prenuptial Agreements in California
In 1976, the California Supreme Court decided in the landmark decision of In Re Marriage of Dawley that prenuptial agreements that contemplated divorce were not invalid per se and against public policy. Instead, the Supreme Court recognized that prenuptial agreements should be decided on a case by case basis. This decision was upheld in 1986 when the legislature adopted the Uniform Premarital Agreement Act; it was further amended in 2002.
Terms of a Valid Prenuptial Agreement
A prenuptial or premarital agreement is an agreement between prospective spouses made in contemplation of a marriage and to become effective upon marriage. A well drafted prenup can effectively set limitations as to what is and is not to be considered "community property" in the event of a California divorce.
In order to ensure the terms of a prenuptial agreement are valid, it is advisable to have it drafted, or at least reviewed, by an experienced family lawyer.
Some important terms of a valid prenup include:
–          It must be in writing
–          Both parties must voluntarily execute the agreement
–          Both parties must engage in full disclosure of their respective situations at the time the document is executed
–          Both parties must sign the agreement in the presence of a notary public
In addition to the conditions above, your respective attorneys will make sure the terms of the agreement are reasonably fair to both parties.