When a divorcing couple has a family business that needs to be divided as part of the marital estate, several issues need to be addressed. The most important is the issue of the rights of the uninvolved spouse.  An attorney will need to ask the right questions to determine whether an uninvolved spouse can make a claim for compensation.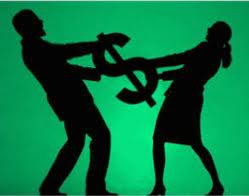 The Uninvolved Spouse
In certain situations, a spouse may have worked in a family business performing simpler tasks, such as answering phones and doing the bookkeeping, while not getting paid for the work performed. A divorce lawyer will need to tailor her deposition questions in a manner to determine whether the uninvolved spouse has a right to claim compensation.
In order to get the information needed, these questions should cover various specific topics, including:
–          Hours per week the spouse worked
–          Specific tasks performed
–          What the spouse's salary would have been, if paid
–          How compensation was determined, even if not paid
–          Whether spouse is claiming compensation for money owed
–          Was there participation in management of business
–          Whether there was involvement in any meetings regarding financial matters
By answering these questions, the divorce lawyer will have a better idea as to the business owning spouse's exposure during the division of the marital estate.
Contact Us for More Info
For more information about how to handle a family business during divorce proceedings or to schedule a consultation with us at Zonder Family Law at (818) 309-7059.