Divorce Talk Radio GuestThis individual was a guest on the Divorce–Lisa Zonder Style radio show, and is not affiliated with Zonder Family Law Group, A Professional Corporation.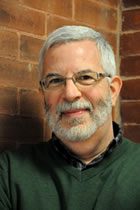 Gary Direnfeld is a social worker with more than 32 years of experience working with parents, teens and young children. With a private practice located in Dundas, Ontario, he provides counselling, mediation and assessment services on most matters of family life.
Courts in Ontario, consider Gary an expert on social work, marital and family therapy, child development, parent-child relations, custody and access recommendations, and an expert at critiquing the assessments of other assessors. He has a weekly parenting column in the Hamilton Spectator newspaper having written some 350 columns to date and he has hosted 65 episodes of a reality television show, Newlywed/Nearly Dead.
He is also the Author of Raising Kids Without Raising Cane and Marriage Rescue.