Divorce Talk Radio GuestThis individual was a guest on the Divorce–Lisa Zonder Style radio show, and is not affiliated with Zonder Family Law Group, A Professional Corporation.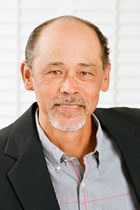 Hogan Hilling is author of a revolutionary book of hope for divorcees titled "When Divorce Do Us Part: How to Live and Love Again", (Motivational Press, 2013). Hilling has appeared on Oprah and ABC's Documentary The Story of Fathers and Sons. Hilling is also the author of five fatherhood books.
He serves as a facilitator for the St. Andrews Divorce Recovery Workshop in Newport Beach, California. Hilling is known as The Divorce Guru and provides a consultation service for spouses in the divorce process.
You can visit his  website address at www.thedivorceguru.com.