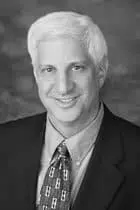 Divorce Talk Radio GuestThis individual was a guest on the Divorce–Lisa Zonder Style radio show, and is not affiliated with Zonder Family Law Group, A Professional Corporation.
Jerry devotes his practice exclusively to couples in the throes of a divorce process. Jerry will speak about common financial mistakes to avoid before, during and after divorce.
For more information about Jerry Cohen, visit his website.