If you are going through a divorce and have a prenuptial agreement, you may need a family lawyer to assist you through in protecting your rights. In particular, it is important to become aware of what the Uniform Act is, and what it may mean to your case.
The Uniform Act and Unconscionably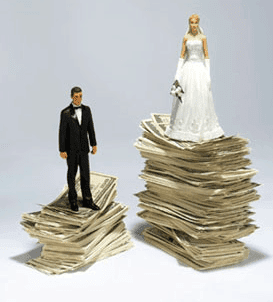 The Uniform Act sets forth – in a very detailed manner – what findings must be made by the court to call a prenuptial agreement unconscionable. However, the contesting party must also show that he or she meets three following statutory criteria (in addition to unconscionably): 
1. That the party wasn't disclosed of the property or financial obligations of the other party in a fair and reasonable manner
2. That the party never voluntarily and expressly waived, in writing, their right to disclosure of the above obligations beyond that of which they were made aware by the other party
3. That the party didn't have (or couldn't have reasonably been expected to have) enough knowledge of these obligations
If you are unsure of whether or not you meet these criteria, contact your family lawyer.
The Uniform Act and Modifications
The Uniform Act has rendered it much harder to contest prenuptial agreements.  Therefore, certain states changed Section 6. This makes it less difficult for an alienated party to contest an alimony waiver. Now the alienated party only needs to show undue and unforeseen hardship.
Do you have more questions or concerns about the Uniform Act? If so, contact us today at (866) 632-6459.