Those individuals who are going through a divorce might have already discovered that, as is the case with many businesses, a lot of marital estates can be valued via the use of balance sheets and loan applications.  Banks, in order to provide loans to borrowers, typically call for a balance sheet and an income statement from the borrowers. Additionally, your lawyer will tell you that the bank might also ask for either the borrower's personal financial statements or have the borrower fill out a pre-created balance sheet and income statement form.
By asking for a balance sheet, the bank is attempting to locate assets that it can use to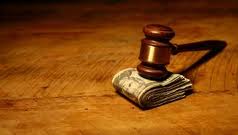 secure the loan or at least obtain an overall economic picture that will likely bring about a complete pay back of the loan.  Likewise, the income statement is sought as a way of guaranteeing that there is sufficient cash flow to service the repayment of the loan.  But, such statements can prove to be a source of crucial information when it comes to valuing a marital estate because loan applicants are often extremely motivated to secure the loan sought.  That said, it means that the applicants will be more inclined to disclose all of their assets in order to place themselves in the most positive financial light possible.
Your divorce mediation attorney will also advise you that applicants interested in obtaining a loan will not shy away from setting particular values to certain assets, which can also be used when trying to do an estate valuation.
If you are wondering about the valuation of your marital estate please contact Lisa Zonder at (866) 632-6459 to schedule an initial Strategy Session.